When your computer isn't working correctly, you want to know how long it will take to get it up and running again – and how much it might cost you to do so. The answer to that question varies depending on the type of repair that needs to be done. In this blog post, we'll discuss what's involved in Calgary computer repairs, how long they typically take, and the average cost of this service.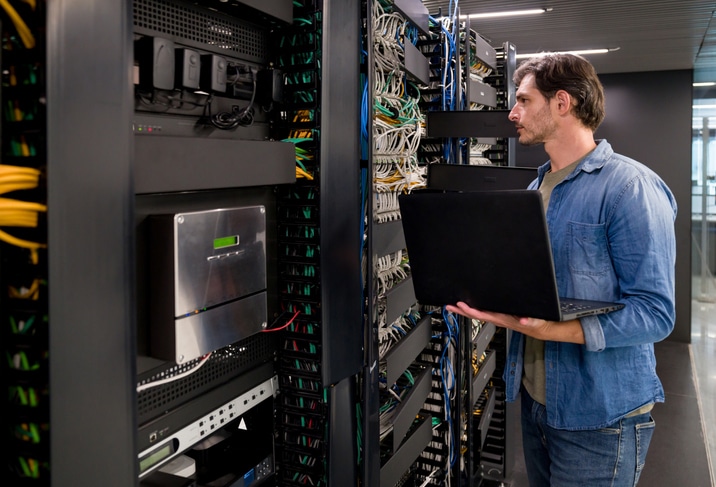 What's Involved in Computer Repairs?
Computer repairs can range from simple system updates or virus removal to replacing hardware components or installing new software. There are many factors that determine the length of time for a repair, such as the type of problem, the availability of parts, and whether the repair requires advanced technical skills.
In most cases, Calgary computer repairs can be completed within one business day if there are no unforeseen issues or delays. However, some repairs may require additional time if they involve more complex tasks or require specialized parts or tools. For example, if you need to replace a damaged hard drive with a new one, this process could take several days due to ordering and installation times.
Computer technicians will also need access to your computer to diagnose and fix any problems it might have. This could include accessing remote desktop software or physically coming into your home or office space to troubleshoot issues in person. Depending on the severity of the issue, technicians may also need access to other external devices such as printers or external storage devices so they can properly identify and resolve problems.
In addition to repairing computers, IT support technicians can also advise you on best practices for keeping your system functioning well into the future. This may include setting up virus protection software such as anti-malware programs and regularly updating drivers and operating systems, so your computer runs at peak performance levels all year round.
The Average Cost of Computer Repair
Depending on the type and complexity of computer repair, costs can vary greatly. Basic computer repairs may only cost a few hundred dollars whereas more advanced repairs, especially those involving hardware repairs, can range in the thousands.
Additionally, certain Calgary computer repair shops may charge slightly higher than others depending on their area, availability of specialty parts or experienced technicians, and any promotions they may be running at the time. Therefore, it is important to do research and compare prices before choosing where to get computer repair services as this could potentially save you a great deal of money.
Final Thoughts
No matter what kind of repair is needed for your computer—whether it's something simple like virus removal or something more complicated like replacing a hard drive—it's important that you find an experienced IT support technician who can accurately diagnose the issue and make necessary repairs quickly and efficiently. By taking these steps now, you can save yourself time and hassle down the line when it comes time for another round of computer repairs!
With over 20 years of experience, Pro Fix Computer Repair offers clients secure, safe, and timely IT support for all their computer and technology needs. Serving customers both residential and commercial, Pro Fix specializes business IT solutions, and offers same day, on-site, and emergency services for all devices and OS. With free onsite estimates, after sales, and 24/7 remote support, Pro Fix Computer Repair has the lowest pricing in Calgary and surrounding area. Call 587-973-6562 for everything IT.