Managed IT Services Calgary
We want to help your business run smoothly – it's our top priority. By being there for all your tech support needs, you can trust us to deliver the best managed IT services in Calgary. 
Serving Businesses in Calgary
Reliable Managed IT Support
In the business and corporate world, managed IT services in Calgary have never been more important. To ensure the security and protection of your files and assets, Pro Fix Computer Repair offers all types of enterprise, corporate, and business IT solutions with precision and care.
Having a team assist with cybersecurity, data recovery, and network design has never been this easy. When it comes to the world of computers and managed IT for small businesses, enlisting the help of managed IT services will improve efficiency, increase security, and relieve stress from your day-to-day operations. Avoid computer repair scams – let the experts help you with business IT solutions, and simplify your stress!
Comprehensive Managed IT Services
Your IT Team For Ongoing Support
If you need immediate assistance, don't hesitate to call the experts at Pro Fix Computer Repair for ongoing IT support and managed services!
The Benefits of Managed IT Services
Get What You Need For Your Business
Need help with corporate IT solutions? Just ask! At Pro Fix Computer Repair, we offer top-notch managed IT services in Calgary, with competitive rates, efficient computer repair, and expert advice. Internet and computer assistance is vital to the productivity of any business – and that's why our team of experts can help you with onsite business IT support, asset management, cloud storage and hosting, virus and malware removal, and more!
If you're looking for managed IT support in Calgary, look no further than Pro Fix Computer Repair. We will help you get what you need for your business.
IT Solutions For Every Industry
When it comes to managed IT support in Calgary, most businesses require help – no matter if they're big or small. Regardless of your company's industry, Pro Fix Computer Repair offers business, enterprise, and corporate IT solutions for your computer needs.
With our versatile and experienced team, we can show you how to set up a network for small businesses and help with managed IT services for a variety of industries, including healthcare, finance, and retail/e-commerce. Whether you need internet activity monitoring, asset management, or on-site solutions, Pro Fix is your all-in-one computer expert. With 24/7 remote support, we're only a call away!
Managed Networks
& Security
If you find yourself needing proactive business IT solutions, look no further than Pro Fix Computer Repair! Our managed IT services in Calgary are versatile, fast, and secure, which is why we guarantee our work and take pride in our results. At Pro Fix, our security services are among the most detailed and safe practices in our repertoire, as our experts have experience in everything from network design and integration to cybersecurity and strategic technology plans. If you need corporate IT solutions fast, give Pro Fix a call for any on-site or remote-managed IT services.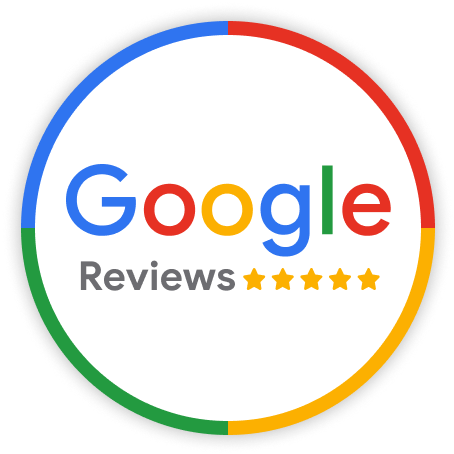 My computer got a virus. I do not recommend purchasing AVG! Lol! And no...I do not look at pornography! This seems to be everyone's joke and it's funny! Lol! In all seriousness, Ali Sharkia at ProFix was able to retrieve all of my data and important documents. He placed them on an external hard drive which I knew I needed to do, prior to this happening, but had not done. If this sounds like you... please just go do it! I am so grateful to Ali because I would have lost my work, but more importantly photos of my daughter. She's now 13 and a great eye roller... but I love her and her eye rolling more than anything! I digress, apologies! Most importantly, Ali was able help me quickly. He came to my home, diagnosed the issue, took my computer, solved the issue, and brought my computer back. I appreciate his kindness, knowledge, and expertise. I wanted to say thanks publicly because what he did means so much to me. Thank you, Ali! I mean this sincerely and warmly! My heart to yours in helping me do something I could not have done myself! To all the virus senders out there, boo to you! Please use your amazing skills and minds to do something that will help other people!
Darpreet Singh
2023-08-06
Customer service at its best. Very friendly and effective.
Repaired my fan in 5 minutes. Great guy, very knowledgeable.
I had Pro Fix replace the display in my surface laptop which is not an easy task as the display is held in place wit adhesive. Pro Fix did a great job.
Ali was very fast professional. Ali replied quickly and kept me updated throughout our service. I would highly recommend Ali's services.
技术人员Ali是个非常敬业且具有职业道德的人,为我更换了硬件价格公道的同时还帮我清理了机箱。This was a professional service with affordable price, really recommand!
Very professional and reliable service at a good price!
Best business and the best choice to go with. Great customer service.
Maria Drechsel
2023-06-16
I'm grateful to have come across Ali from Pro Fix through Google. I am computer illiterate and don't have the time or patience to troubleshoot my computers problems. Ali has been patient and very knowledgeable. I will continue my business with Pro Fix and highly recommend him to all.
Copy to clipboard
Frequently asked questions
We've Got Answers For You