Managed IT services are a great way for businesses of all sizes to get the quality IT support they need without having to break the bank. When it comes to technology, it plays an integral part in most businesses, which is why it's important to hire a professional to help with all things IT. But what exactly do managed IT services in Calgary entail?
If you've been considering managed IT services for your business, but aren't sure what is included in this kind of assistance, then read on. We're going to take a closer look at what it covers and how it can benefit your business.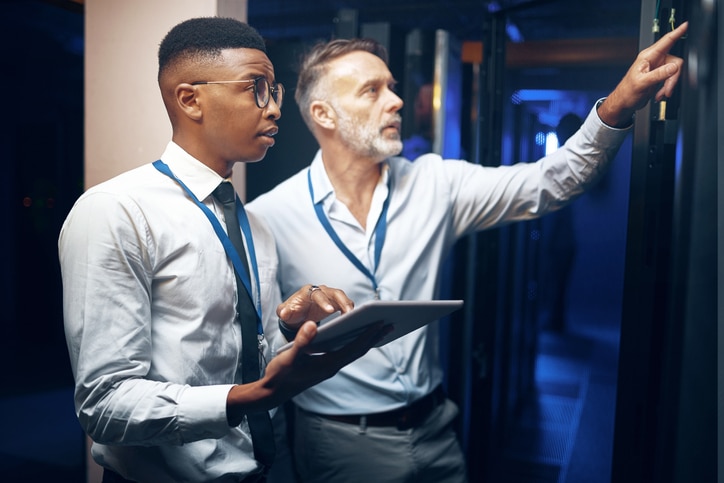 What Is Included in Managed IT Services?
Managed IT services typically include a comprehensive suite of offerings, such as system monitoring and maintenance, data backup and recovery, cybersecurity solutions, software installation and troubleshooting, hardware monitoring, virtualization setup and management, and more. Depending on the provider you choose, they may also offer other features such as email hosting, network maintenance, remote desktop support, web design services, server upgrades and migrations, cloud storage solutions, and VoIP phone systems setup and management.
The Benefits of Managed IT Services
One of the primary benefits that come with managed IT services is cost savings. Rather than hiring an in-house team or full-time technicians to handle your company's technology needs, you can outsource them at a fraction of the cost. Additionally, since these services are usually provided on a subscription basis—meaning you only pay for what you use—you don't have to worry about overpaying for additional resources that you don't need. This helps keep your operational costs down while still ensuring that you have access to the best possible technology solutions for your business.
Another benefit is improved efficiency. When you outsource your technology needs to an IT service professional, they will handle all of your technology needs from start to finish so that you can focus on running your business instead of worrying about managing its tech infrastructure. This frees up time and resources which can be used elsewhere in your organization. Finally, managed IT service providers often offer 24/7 technical support so that any problems or issues are handled quickly without having to wait until regular working hours when most people are available.
Final Thoughts
Managed IT services in Calgary provide businesses with access to high-quality technology solutions without having to hire an in-house team or full-time technician, without breaking the bank. With improved efficiency due to tailored plans created just for their organization as well as 24/7 technical support, businesses can focus on running their operations rather than managing their tech infrastructure. If you're looking for better ways to manage your business's tech needs, look no further than managed IT services!
With over 20 years of experience, Pro Fix Computer Repair offers clients secure, safe, and timely IT support for all their computer and technology needs. Serving customers both residential and commercial, Pro Fix specializes business IT solutions, and offers same day, on-site, and emergency services for all devices and OS. With free onsite estimates, after sales, and 24/7 remote support, Pro Fix Computer Repair has the lowest pricing in Calgary and surrounding area. Call 587-973-6562 for everything IT.