Are you looking to optimize your business's IT infrastructure and streamline operations? Managed IT services can be the game-changer you need. You can reap several benefits from computer services in Calgary that offer managed IT services. Such IT support in Calgary can empower your business to thrive – from enhanced security and data protection to scalability, cost efficiency, and expert support. Get ready to unlock the potential of your business with the power of managed IT services here.
Why Find Computer Services in Calgary with Managed IT Services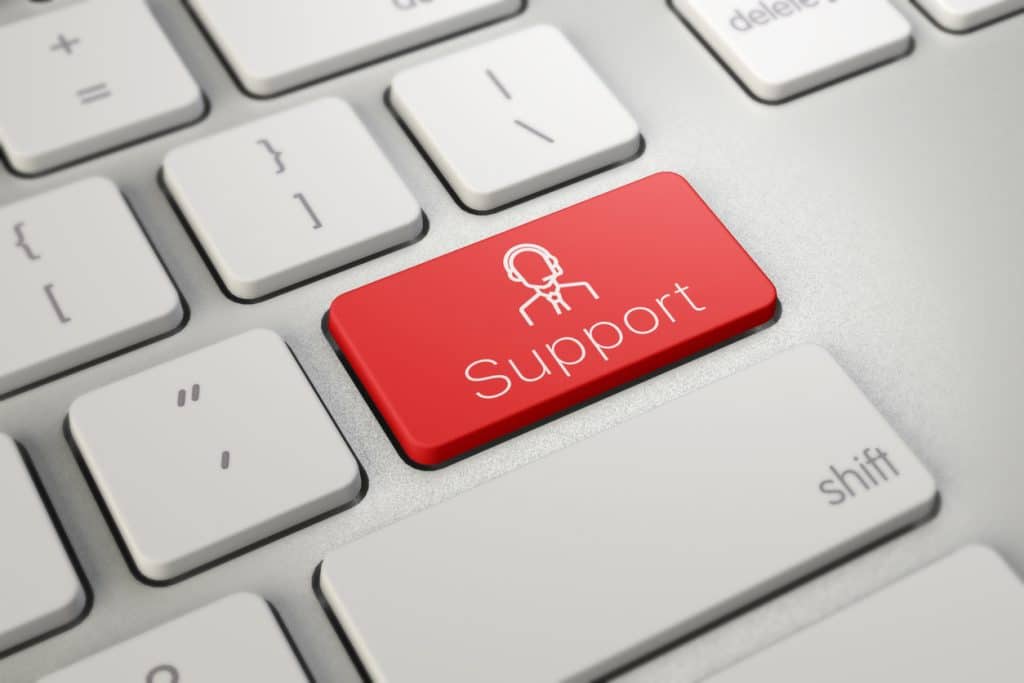 Enhanced Security & Data Protection
When it comes to protecting your business's sensitive information, comprehensive security measures are essential. Managed IT services offer robust security solutions, including firewalls, antivirus software, and encryption protocols. Additionally, with proactive monitoring and threat detection, potential risks and vulnerabilities are identified and addressed promptly, preventing possible cyber attacks. Moreover, managed IT services ensure data backup and disaster recovery strategies are in place, safeguarding your valuable data from loss or corruption. Rest easy, knowing your business is fortified with reliable security and data protection measures.
Scalability & Flexibility
In the ever-changing business landscape, IT solutions that can adapt to your needs is crucial. Managed IT services provide tailored solutions to meet your specific business requirements. Whether you need to scale up or down, they offer easy scalability, allowing you to expand or reduce your IT infrastructure as needed. Moreover, with the adaptability to changing business demands, you can quickly integrate new technologies and adjust your IT strategy to stay ahead in the market.
Among the Most Cost-Efficient Computer Services in Calgary
Managing costs is a top priority for any business. With managed IT services, you can achieve cost efficiency in multiple ways:
You enjoy predictable monthly expenses, as managed services are typically offered at a fixed rate. That allows for better budgeting and eliminates unexpected IT costs.
You can eliminate equipment and maintenance costs with managed services since the service provider handles hardware upgrades, repairs, and maintenance.
Managed IT services provide access to advanced technologies without the need for heavy investments, ensuring your business stays competitive without breaking the bank.
Experience the cost-saving benefits of managed IT services and allocate your resources wisely.
Focus on Core Business Functions
Your primary focus should be on your core operations and strategic initiatives as a business. Managed IT services can help you achieve this by offloading IT management tasks. By entrusting your IT operations to experts, you free up valuable time and resources that can be redirected toward driving your business forward. Internal teams can then prioritize strategic initiatives and concentrate on activities directly contributing to growth and success. With streamlined operations and increased productivity, you can maximize efficiency and achieve your business goals more effectively by concentrating on what truly matters.
Expert Knowledge & Most Proactive IT Support in Calgary
Access to skilled IT professionals is a significant advantage that managed IT services bring to your business. Such experts for IT support in Calgary possess the knowledge and experience to handle complex IT issues efficiently. With managed services, you benefit from proactive maintenance, ensuring your systems are regularly updated, patched, and optimized for optimal performance. In addition, any issues that arise are promptly resolved, minimizing downtime and maximizing productivity. What's more, managed IT services often provide 24/7 technical support availability, meaning you can receive assistance whenever you need it, ensuring uninterrupted operations.
Offers Compliance & Regulatory Support
Navigating the complex compliance and regulatory requirements landscape can be challenging for businesses. Managed IT services can offer valuable support in this area. With the right computer services in Calgary, you can ensure your business complies with industry standards and regulations. It can help handle security audits and assessments, ensuring your systems and processes meet the necessary criteria. Furthermore, they assist in understanding and meeting regulatory requirements, helping you avoid potential penalties and legal issues. With compliance and regulatory support from managed IT services, you can focus on your business operations with confidence and peace of mind.
By leveraging managed IT services, you can optimize your IT infrastructure, streamline operations, and drive business growth. Choosing a reliable managed IT service provider that aligns with your specific needs and goals is essential. So, don't hesitate to explore the world of managed IT services and unlock the full potential of your business. Embrace the power of technology and take your business to new heights.
With over 20 years of experience, Pro Fix Computer Repair offers clients secure, safe, and timely IT support for all their computer and technology needs. Serving customers both residential and commercial, Pro Fix specializes business IT solutions, and offers same day, on-site, and emergency services for all devices and OS. With free onsite estimates, after sales, and 24/7 remote support, Pro Fix Computer Repair has the lowest pricing in Calgary and surrounding area. Call 587-973-6562 for everything IT.